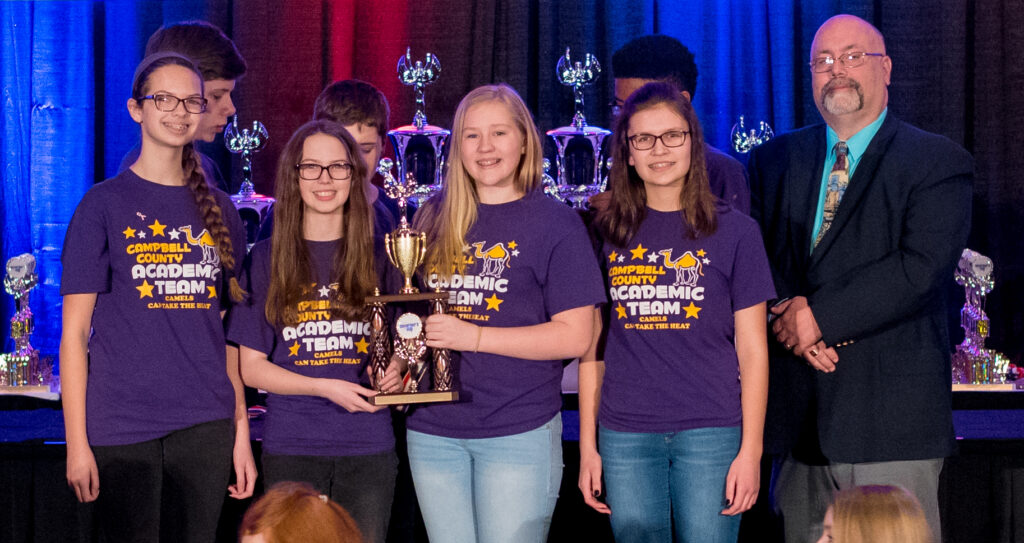 In Governor's Cup FPS, a team of four students is presented with a "Future Scene"--a hypothetical scenario set in the future. After researching a pre-announced topic, the team uses a six-step problem solving process to resolve that Future Scene and come up with an Action Plan.
Completed FPS booklets are scored by evaluators trained by KAAC.
Any "FPSer" will tell you that out of all eight Governor's Cup events, FPS has the greatest potential to provide lifelong benefits for students.
Team FPS is included in your Governor's Cup membership fee. If you're interested in an FPS Component event, see the menu at right.
If you would like more information on where to begin, email Chris Hill.
See Component Events for Key Dates